MTX RANGE Stage Lighting Bars
Lighting bars enable you to add flood or strip lighting on a stage, whether that is for theatre lighting for a backdrop or creating a mood. They can also be mounted in truss sections to create a larger beam of light to create the desired effect onto the stage.
All our stage lighting bars are wired in 1.5mm 6491B low smoke and fume or 2.5mm Tri rated cable depending on connector type with extra 2.5mm tri-rated earth bonds. DMX, NL4 & RJ45 will be wired with industry standard cables.
Each length of the tube is bonded back to the Earth pin inside the termination box.
Unless otherwise stated sockets will be evenly spaced along the length, the wiring is to din mounted terminals with common earth and each circuit identified with cable clip on numbers.
Lighting Grids
Internally Wired Lighting Bars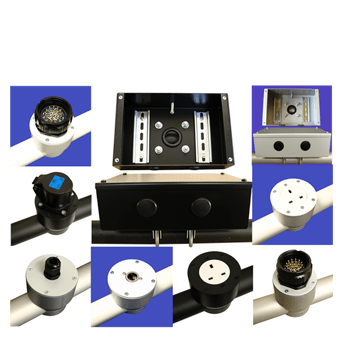 Lighting Bar Accesories
Curved Lighting Bars
Internally Wired Lighting Truss
Connector ended IWB`s
Ladder Truss