Electrical Sockets, Plugs & Accessories
Should you need electrical sockets, plus or accessories for any staged event then you will find what you are looking for in the MTX Electrical and Engineering range. Industrial plugs and sockets provide a connection to the electrical mains rated at higher voltages and currents than household plugs and sockets. 
Our socket range includes sockets to handle 110v, 240v, 415v and variety items built for events in our accessories range including splitters, extension sockets and adapters. 
For those who need a 415v item, we stock appliance inlets, panel mount sockets, trailing plugs and trailing couplers whilst we offer the same product line up for the lesser voltage items too. 
Whatever the size or complexity of your rig, MTX is on hand to offer you advice and expertise so that you purchase the exact items you require. You can call us or email and we can give you all the details you require and price it up for you as well. 
110v Plugs & Sockets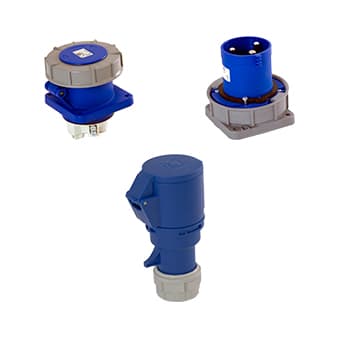 240 Volts
415 Volts
Plugs & Sockets